Frame
Life size self-portrait inspired by shrunken skeletons at the Museum of Anthropology in Florence, Italy. The body is cast from beeswax from plaster molds, and are held together by the frame of a wooden chair, which acts as the skeleton and support system. This piece examines the dichotomy of strength and fragility as it relates to childhood trauma.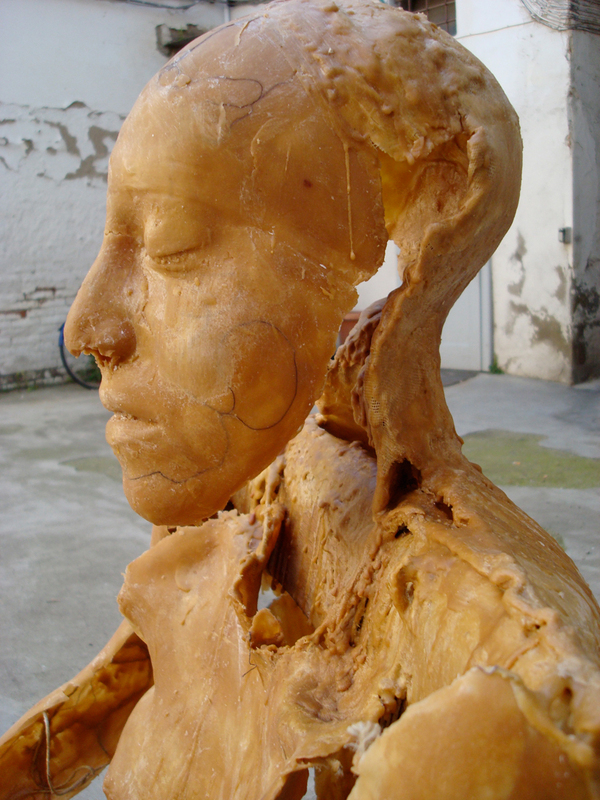 Making the molds. I had to sit still in cramped positions for almost an hour while my classmates covered me in plaster and let it dry.
Putting the final piece together.